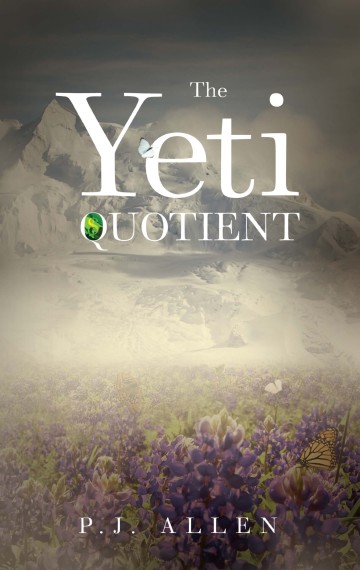 $14.95
Publisher:

CyPress Publications

Available in:

Paperback, Kindle, and NOOk Book

ISBN:

978-1-935083-33-7

Published:

September 1, 2011
CyPress Publications
Amazon
Barnes & Noble
Finally, two humanitarian scientists, Drs. Maggie James and Jangbu Tong, have developed the fountain of youth by slightly altering and augmenting a plant growing naturally in northeast Nepal. The properties in the plant have the potential to prevent diseases, even those caused by deadly viruses, improve the quality of life for the sick, and turn back the clock for the elderly. It's a win, win . . . Or is it? As news of the miracle plant is leaked by an enthusiastic Peace Corps volunteer, envy, greed, and power take over, by way of a merchant herbalist, politicians, bankers, and their lobbyists. As these interests collide, the United States and China are pitted against each other, and both must face Nepali Gurkhas, provoking an international incident that will decide whether a health miracle will be available to all, or sold for record profits.
Praise from Kirkus Reviews (The World's Toughest Book Critics)
"briskly paced… expositions of the internal workings of the U.S. government—specifically the Senate and the lobbies—indicate exhaustive research or familiarity with the halls of power. Allen has a knack for keeping the reader enthralled by the suspense."
Corrupt American and Chinese government officials scramble for control over a medical cure-all derived from a Nepalese plant, culminating in an international incident in Allen's second novel.
Dr. Maggie James and Dr. Jangbu Tong have been researching the growth and effect of a unique plant found in a remote village in Nepal. As they rush to complete their findings, U.S. senators, lobbyists, an ambitious Chinese ex-pat and his granddaughter, Luli, all scramble to gain control over the miracle drug. Allen then increases the reader's anticipation of conflict with the introduction of corrupt Chinese government officials. The plant's power offers what seems like the golden ticket to world domination; everyone wants a piece of the pie.
Reader's Reviews
P.J. Allen's second novel confirms her as a first rate storyteller. This mystery depicts the difference between doing good for people versus doing well for the oligarchs, with action in Nepal and China, churned up by political machinations in Washington, DC. The story mirrors what's going on right now with the 1% trying to control and extract extreme monetary gain from natural resources that can be used to benefit everyone.
In Allen's first novel, Deadly Untruths, she went straight to the White House to provide the antagonists; in this one, the antagonists are the dealmakers who profit from political decisions that they in fact design. Allen's mix of current affairs, insight into the human condition, irony, and humor makes for an enjoyable and cathartic read. You'll feel like you've been there!